Driver Shortage to Continue​
According to 1111 Job Bank (1111人力銀行), despite Taiwan's delivery-related personnel shortage (warehouse, fulfilment centre, and truck driving personnel) reaching a peak in May 2021, a 50% YOY growth, personnel shortage numbers remain high as the pandemic recovers.​
Stricter labour laws combined with an ageing population significantly worsen the driver shortage.
➤ Taiwan's labour law limits driver's driving time to 10 hours a day.
American Trucking Association ("ATA")​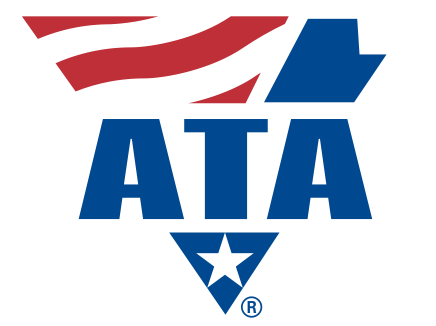 The ATA estimates that in 2021, the truck driver shortage hit a historic high of over 80,000 drivers.​
Based on current driver demographic trends and projected freight growth, the shortage could surpass 160,000 by 2030.​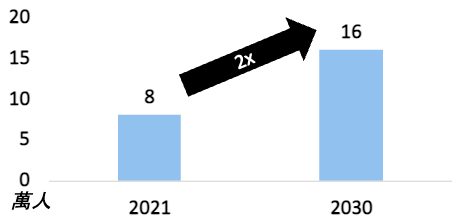 Japan's Railway Freight Association ("RFA")​

The RFA estimates that Japan's driver shortages are expected to reach 210,000 in 2025 and 280,000 in 2028.​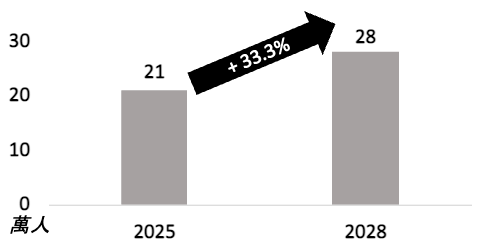 Source: Ministry of Justice, 1111 Job Bank, American Trucking Association, and Railway Freight Association​