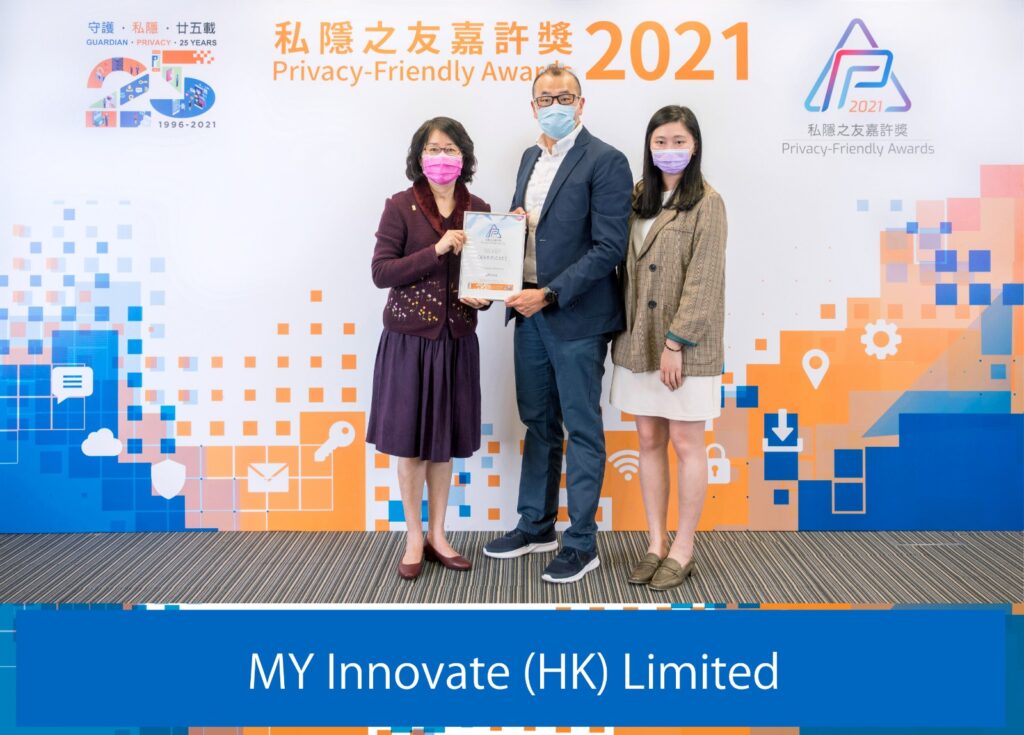 The Office of the Privacy Commissioner for Personal Data, Hong Kong (PCPD), held the "Privacy-Friendly Awards 2021" Presentation Ceremony last March 4, 2021 to recognise the efforts made by organisations in protecting personal data privacy.
Among the 100 award-winning organisations, 69 were awarded the Gold Certificate and 31 were awarded the Silver Certificate.
MY Innovate (HK) Limited is awarded with the Silver Certificate.